Tom Horn Gaming is excited to announce its participation in the upcoming Prague Gaming & TECH Summit, taking place on 29 and 30 March in the beautiful city of Prague. As one of the sponsors of the event, the igamig software solutions supplier will be the official pen and notebook sponsor.

Focusing on the latest developments and trends in the igaming industry in Central Europe, the Prague Gaming & TECH Summit is a highly anticipated event among operators and providers who have their presence in the region. The event provides an invaluable opportunity for igaming professionals to learn more about ever growing Central European markets, namely Slovakia and the Czech Republic, as well as learn from those who have been successfully operating in these markets for a while.
Commenting on the supplier's involvement in the event, Ondrej Lapides, CEO at Tom Horn Gaming said: We're super excited to be a sponsor of the Prague Gaming & TECH Summit, a major event that focuses on the rapidly growing igaming industry in Central Europe. Zoltan and his team always make sure the event brings together leading experts and enthusiasts to share insights and trends on the latest developments in the region. We have been experiencing a steady growth in both, the Czech Republic and Slovakia, and can't wait to engage with the igaming community to share and exchange expertise and experiences."
As an experienced provider of high-quality gaming solutions for online casinos, Tom Horn Gaming has been instrumental in driving growth of the igaming industry in the region, therefore its involvement in the Prague summit doesnt come as a surprise.

Zoltan Tuendik, Co-Founder and Head of Business at Hipther stated: "We are thrilled to announce that Tom Horn Gaming is once again joining forces with us as a sponsor of the Prague Gaming & TECH Summit. Known for exceptional products and services, the supplier's commitment to supporting the leading gaming conference in the region is a testament to the high-quality event the Hipther team organises every year in Prague. Hard work, commitment and loyalty are the key words when it comes to partnering with the team at Tom Horn Gaming."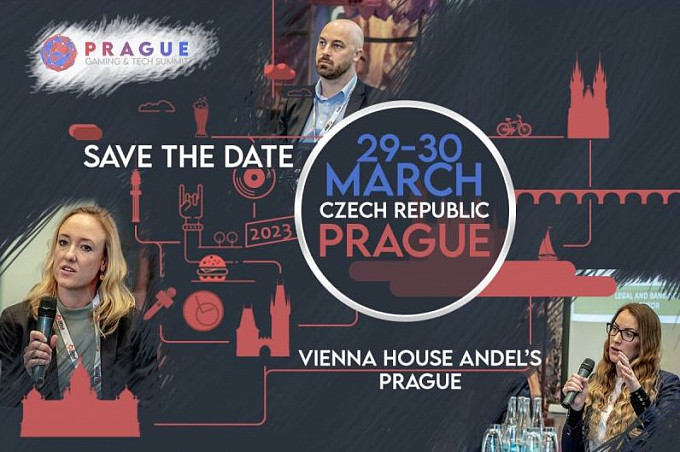 Launched in 2017, the boutique-like conference has been enjoying a steady growth every year, while continuously improving its format and expanding discussion topics.  A go-to-event for top decision makers, C-level executives and business leaders in the Central European igaming landscape kicks off with a networking party on 28 March at the Vienna House Andel's Prague. This year's edition expects to host 75 speakers and  300 attendees, with topics such as new trends in igaming, regulation & compliance, blockchain, and new technology advances  being discussed across 20 panels.